Newspaper article from "Badische Neueste Nachrichten" from 23.11.2013
From our editorial staff member Tobias Roth, Karlsruhe.
The pictures of the refugee tragedy off Lampedusa have been hard hit Rainer Kopf. "Of course I'm concerned that a lot," says the citizen of Karlsruhe. Locally, in the West African Gambia, he experienced what problems people are facing, and how big the despair must be when one embarks on a perilous journey to the north. And the IT manager can claim that he is "the one or has deterred others," to leave his homeland for an uncertain future in Europe. Rainer is on the board of the organization "Help for West Africa" based in Mössingen at Tübingen. For years, the non-profit organization involved in projects in the Gambia, Sierra Leone and Senegal and has been honored by the Foundation for Development Cooperation Baden-Württemberg (SEZ). The project "marmalade production in the Gambia" won first place at the award ceremony of the One World Award in Heidelberg. The first chairman, Renate Müller, once had the idea for it, and now the mango jam is from Gambia a true success story. "The Gambia has no raw materials, but mango trees in abundance," said Rainer. However, much of the fruit on the trees rotted in the harvest season. With the jam production were found first, a way to preserve the fruit and secondly opened up a new revenue stream. The jam, per season produced several hundred glasses, was already exported to Sweden and the UK, in the future, they will find their way to Germany. One World Shop in Fellbach has already expressed interest. Also Gambia government has become aware of the project. In the next few years the club is to train 400 women in jam production - but what is still lacking and needs to be imported from Germany always, the jars are. "We are creating jobs and give people a perspective," says Rainer, "We only offer assistance to help themselves." This also applies to other projects in the agricultural economy. In the Gambian village Kappa for example, the association helped to build a fence around an area of arable land. The growing plants had been there often eaten by animals. Under the guidance of the German experts, locals learned to fence construction. Their knowledge gave then later to other farmers on, how originated in Dankunku a chain link fence. End of the year Rainer is flying with other club members back to Gambia. Half a dozen times he was already there. In April, he then goes to Sierra Leone, the first visit to the civil war-torn country. As for the production of jam, Rainer has big plans.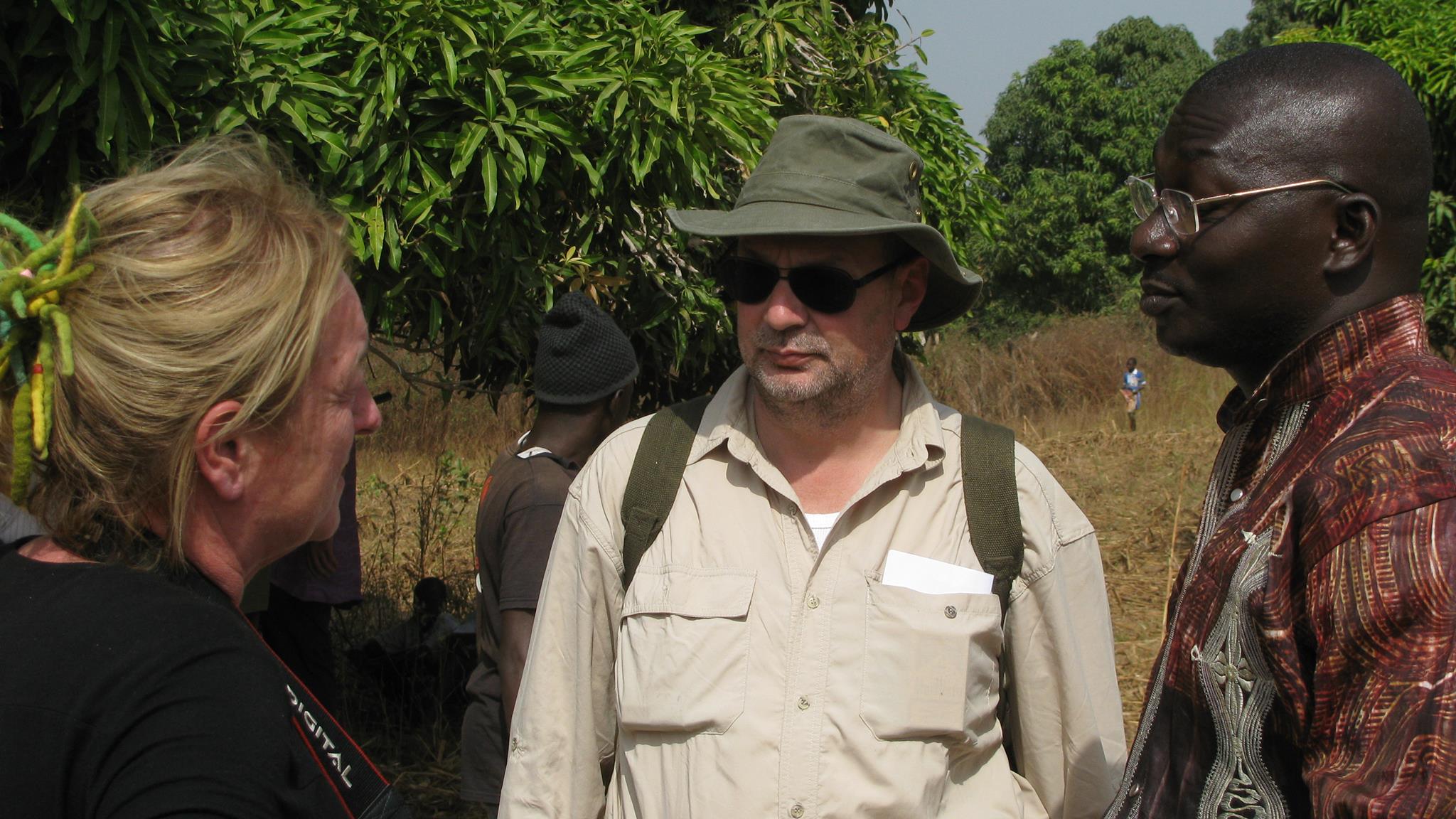 "This can of
course still expand." His idea: All over the country gather mangoes and expand production. "This is a big plan and an investor would be very helpful," says Rainer whose commitment is honorary. Flights, travel, accommodation - he paid all out of pocket. "The donations are 100 percent at the point where they are needed." With regard to the success of the jam project, Rainer scored by some women in the Gambia already positive feedback. The mothers reported how happy they are that their sons with the Mango sale could make money. The trip to Europe thus lose their appeal.
Help for West Africa information on jam project, the club "Help for West Africa" and the account details for donations can be found online at the club website http://hilfe-fuer-westafrika.de
/