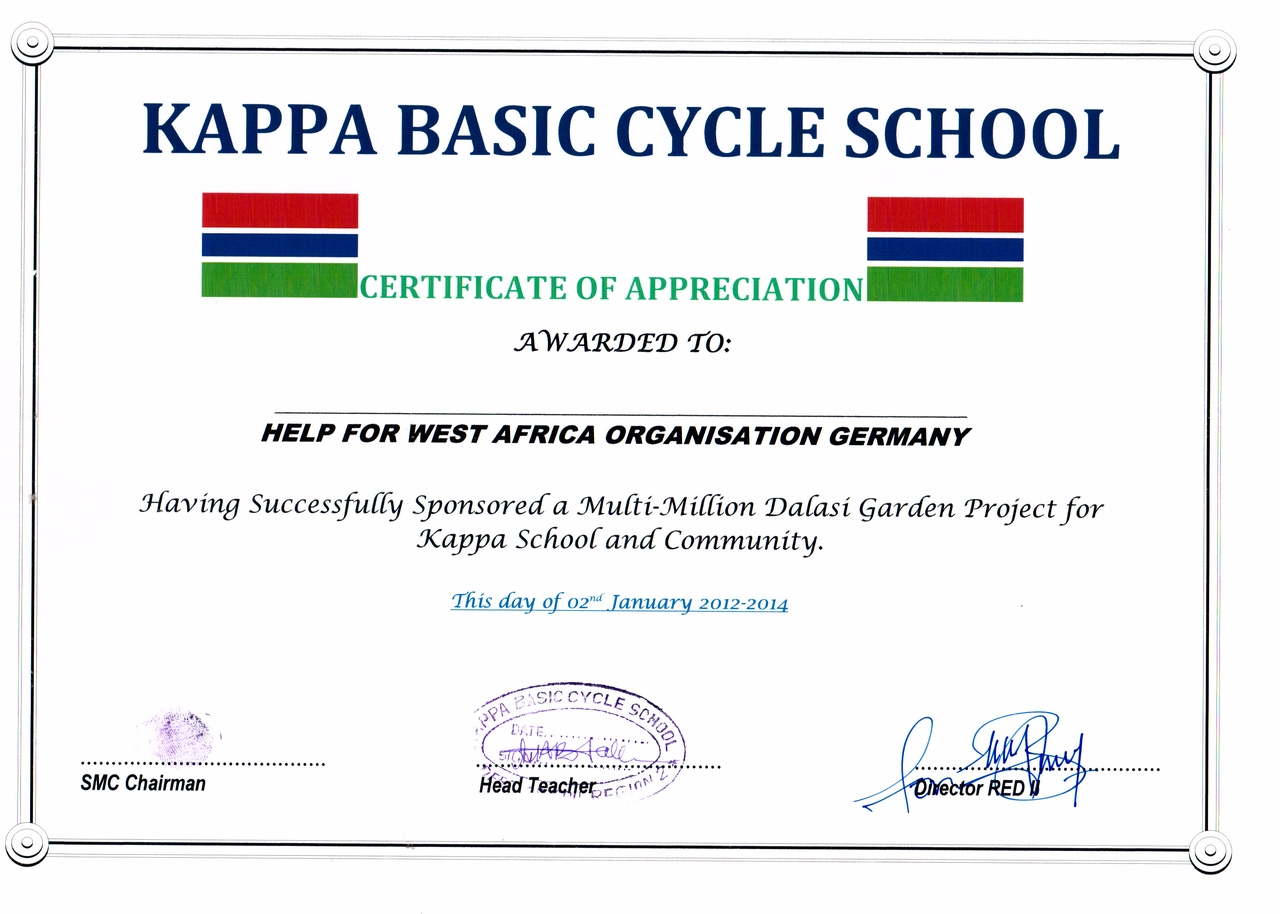 Thanks to the numerous donors from Help for West-Africa e.V., the project could be started in the past year for water wells in the village Kappa.
While our visiting in Kappa in January 2014 we were able to convince us personally from the successfully completed and 60m deep borehole.
Meanwhile, the first payments promised by the Ministry of Education have arrived at the village, so Kappa can begin with the continued construction as planned.
Currently, the pipeline will be laid in the ground (then will follow the pump and the tower with the water tank). After completion of the entire system, the water can be directed into individual square portions of agricultural land.
Even the villagers themselves, as far as suited to their capabilities, collected money and participate in addition to the handicraft activities. The lack of financial resources we hope then by further support from government organizations but also by further donations from Germany to apply. If you want to support us in this further, we ask you to transfer with the purpose of "Water for Kappa" on our donation account at Kreissparkasse Mössingen, Account 326 70 77 Bank code 641 500 20.
We would like to thank all donors.
In the attached pictures you can see the current work of laying the pipes, attached is also a recognition certificate for our support.