In January 2012, a group from our foundation were on the ground in Kappa and had brought with our container the required chain link fence, guy wires, a welder and various accessories. The fence is necessary because many of the previously cultivated plants here were eaten by the free-ranging animals. Our "builders for fences" then showed selected villagers how to build a stable fence, i.e. they have collaborated on the first 100m fence length, the remaining 300m to complete the entire circumference site have then done the people from the village itself ready. Meanwhile, they pass on their acquired knowledge further on to neighboring villages, another success of our motto "helping people to help themselves".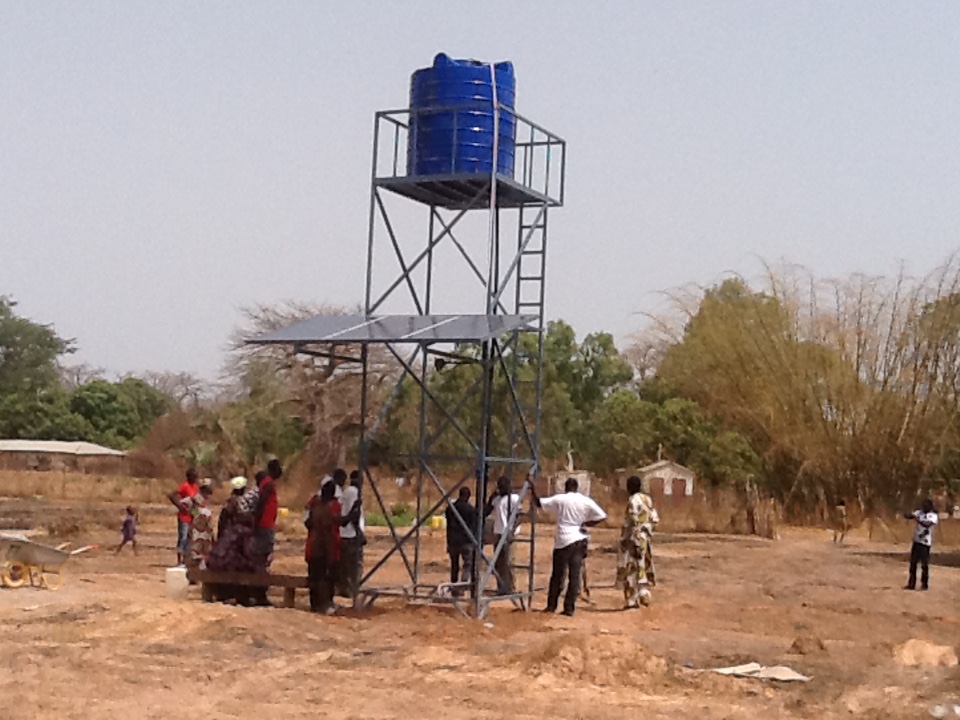 PLEASE HELP US!
Kappa is a village in Gambia, which is located approximately 1.5 km south of the village Kampant on which the road passes, which Brikama with Bwiam in Foni Kansala District, West Coast Region, connects. The distance from Kappa is about 65km to Brikama.
The village of Kappa was founded about two hundred years ago. Currently, the village has about 300 compounds with more than 400 houses (1 compound is a combination of several building with several families in a social housing unit in the village). As a growing and evolving village Kappa has a population of about two thousand people. The village has a school, a health center, and a community garden field (arable terrain), that 2012 was fenced by "Help for West-Africa e.V." in collaboration with the village people and then later cultivated from the people of the village (approximately 10.000m2).