Our production of mango jam, honey, chili paste, etc. in our training center in Lamin Daranka School runs its own very well. To get the necessary additions we are of course extremely grateful for the donated glasses or money contributions.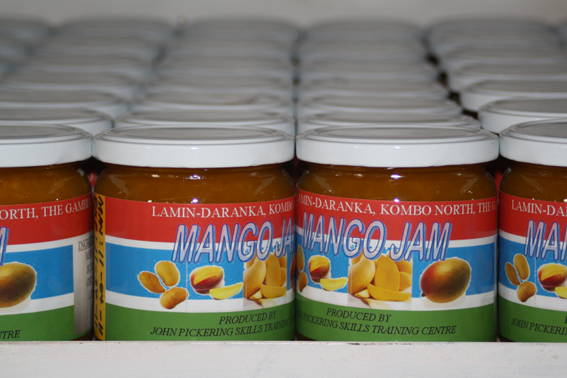 Meanwhile, our relief project has more spread in the country. In 2011 the President of Gambia visited us in the production facility at school. After being personally convinced by the quality of the jam he acquired the commercially available stock.

When we visited Gambia in August 2012 we met our local contact, Kalipha Jobe, and together we had an appointment with the Department of Commerce. The result of the appointment is a project agreement with the Ministry of Commerce. We will get the financial project-support of the state Gambia, and therefor we have to make sure that in the next 3 years 400 people in different villages in the country have training in the jam production. The running costs are covered thereby but for project-investment (glasses, etc.) we are more dependent on donations.
But the constant progress in this project makes us more confident that this self-help work will be also successfull.

Press Article about the Mango Jam Project

Video about Jam Processing